Regional Builders, Inc.
833-RBI-4YOU

Restore Our Paradise
Let RBI Get You on the Path to Recovery
Take The First Step

Watch our Commercial
We understand your loss; it forms the very basis of our company.
Our co-founder, John Spain, experienced the loss of his family home to fire as a young boy and his experience inspired RBI's mission. The RBI Loss-Recovery System has been designed to let us help you navigate the complex recovery landscape to complete restoration. Without exception, RBI customers emerge with their property in better condition than it was before the loss occurred.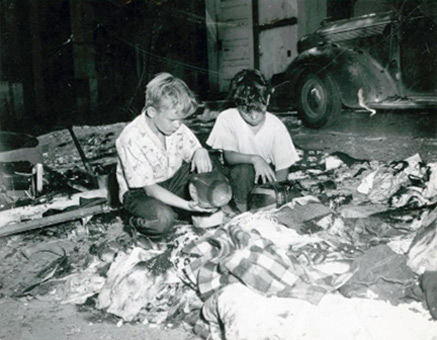 RBI co-founder John Spain (R) sorting through the remains of his family home.
RBI – A Unique Breed of Custom Home Builder
As custom home builders with over 85 years collective experience, more than 2500 disaster calls served, and deep experience working with insurance companies, we are ready to get you on the path to complete recovery – because recovery means everything.
Please complete the form below and we will quickly contact you, or call us today at 916-933-0362: